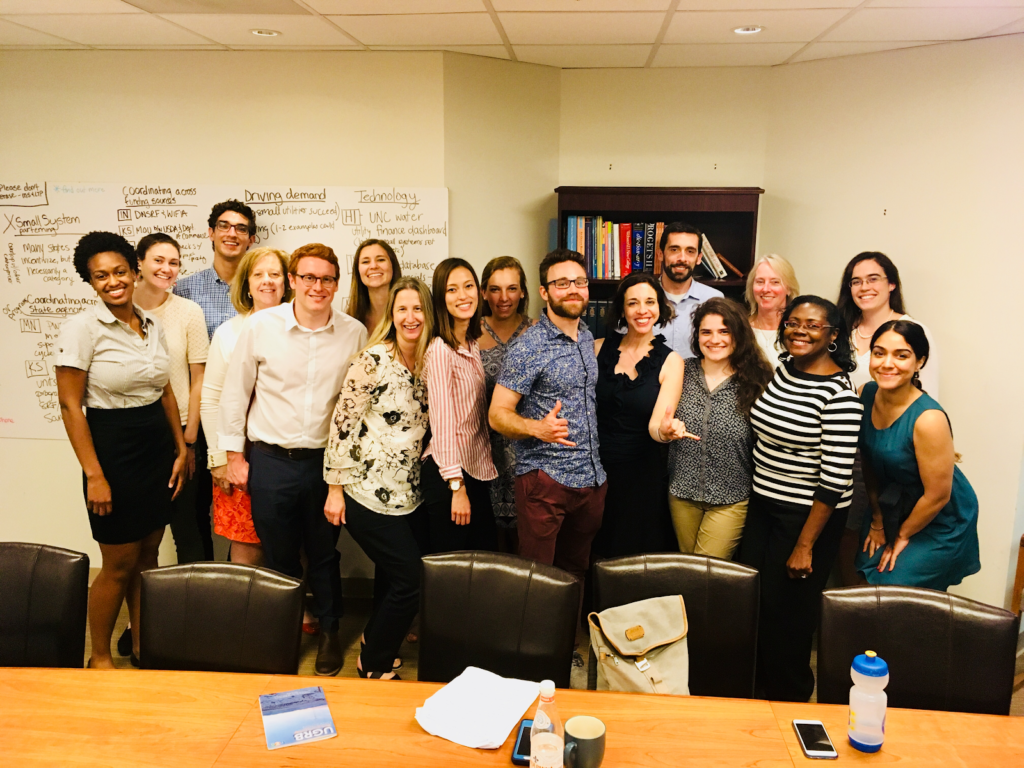 Wyoming's Mike Morris (center in blue) with the ECOS staff in Washington, DC.
The Wyoming Department of Environmental Quality (DEQ) is marking Air Quality Awareness month with the publication of a report on winter ozone strategy and the rollout of a new Hamilton-inspired rap on air regulation performed for Wyoming elementary school students and the ECOS staff.
The Air Quality Division (AQD) recently released a report titled Upper Green River Basin: The Power of Partnership. The report details steps taken by the DEQ to address winter ozone nonattainment in the basin. Following the nonattainment classification, DEQ partnered with regional and national scientists, engineers, and air modelers to form a technical advisory group to better understand the causes of winter ozone formation and how to model for it. More information and the full report can be found here.
Mike Morris of the Wyoming AQD, who performed at the 2017 ECOS Fall Meeting in Jackson Hole (see that song here), stopped by the ECOS office in Washington, DC this week to share a brand new rap he has written and performed locally with his colleagues Amber Potts, Rob Leteff, Darion Donnelly. The aim of the outreach is to educate the public about air regulation and inspire a new generation of environmental leaders.