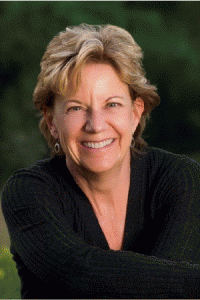 Two Minutes with Martha Rudolph, Former ECOS President, ECOS Shale Gas Caucus Co-Chair, and Director of Environmental Programs, Colorado Department of Public Health & Environment
How long have you been the Director of Environmental Programs at the Colorado Department of Public Health and the Environment?
I have been at CDPHE for 11 years – 10 in my current role and one as the Executive Director for the Department.
How has being a member of ECOS benefitted you?
So many ways. It has created an invaluable forum for the sharing of information and ideas, and for learning about issues and solutions. I've learned that states are more alike than not in the day-to-day concerns they face – and I have also learned how the states are different, and that one-size-fits-all truly does not work in many cases. ECOS has provided access to top U.S. EPA and other federal agency officials, and has given the states a significant voice in addressing environmental, public health, and energy issues.  And, perhaps most important, I've met some remarkable people who have become great colleagues and friends.
What is the best management advice you've received?
Treat everyone with respect. Really fully listen to people to hear and understand their story – and ask for their ideas and help. It is important to get buy-in and support – don't be a dictator. Assume everyone is trying to do a good job. Be kind. This is all from my mother when I was young.
Tell us about your morning ritual.
Unless I have a really early meeting, I will work out lifting weights and on our elliptical. Make coffee, check emails, read the paper. Shower, dress, eat breakfast (Musli!), and read the comics (the best part of the newspaper). Feed our two Standard Poodles (no, they don't have froo-froo cuts!) Kiss my husband and off to work!
What was your childhood dream job?
Marine biologist. Isn't that everyone's dream job that lives in a landlocked state?
What's your favorite moment of your career so far?
Any time staff comes up with a plan that gets great support and moves forward – and takes us on a successful path to resolve a gnarly issue.  I have great staff so there have been many such moments.
What leader do you most admire?
Hmmm.  That's a hard one.  There are many great leaders – either in the moment or overall.
"Some are born great, some achieve greatness, and some have greatness thrust upon them." – William Shakespeare
What was your first real job?
Selling popcorn and candy at the local movie theater.
What can you not live without?
My family and friends.
If Hollywood made a movie of your life, who would you like to see play the lead role as you?
Any actor that thinks my life is worth making a movie about – but I can't imagine anyone would want to. Who in the world would write that screenplay?