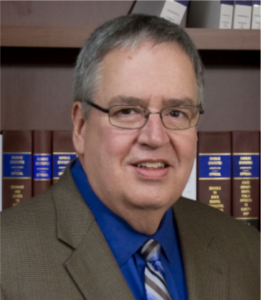 Two Minutes with John Mitchell, ECOS Region VII Executive Committee Representative, Chair of the ECOS Innovation and Productivity Committee, and Director of the Division of Environment within the Kansas Department of Public Health and Environment.
What's your current job?
I am Director of the Division of Environment within the Kansas Department of Health and Environment. Our agency has three divisions – Environment, Public Health, and Health Care Finance. I direct the activities of the Environment Division.
How long have you been (Director of the Division of Environment)? What's your best experience thus far?
I have been Division Director for nine years, since June 2008. My best experience has been working with citizens, business, and industry to help resolve issues between our agency and those entities.
How has being a member of ECOS benefited you?
Being a member of ECOS has helped me grow professionally in my position.  Membership has enabled me to have a group of colleagues working in similar positions across the United States, with whom I can discuss issues and gain information about similar problems we face.
What is the best management advice you've received? 
The best management advice I have received is to listen to all sides involved with a situation before making a decision. Following this advice has served me well throughout my career.
Tell us about your morning ritual.
I am a true morning person. When I arrive at my office I prefer to have 15-30 minutes of unscheduled time to plan my day and prepare for meetings or other appointments before jumping right in. While I don't always have the luxury of this time, when I do, my day generally flows better.
What was your childhood dream job? 
When I went to college I hoped to become a physician. I always have loved science and thought medicine would be a great career. I never got to medical school but as an undergraduate majored in biology and microbiology. I worked in a virus research lab prior to attending graduate school (that taught me I did not want to spend my career in applied research). The environmental field was just beginning and I got a Master's of Science in Environmental Health Science. That opened the pathway that led to my current position.
What's your favorite moment of your career so far?
Too many to narrow it down to one favorite!
What was your first real job?
Summer jobs were my first "real" jobs and taught me a lot about what I didn't want to do when I grew up!  My first job after graduation was working for a small environmental consulting firm. That job taught me a lot about pitching in to get the job done so the firm could meet project deadlines.
What can you not live without?  
My wife Pam, daughter Taylor, and son Matthew.