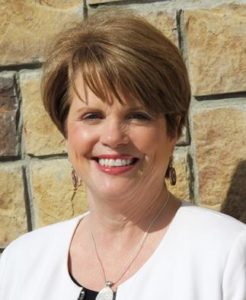 Two Minutes with Becky Keogh, ECOS Secretary-Treasurer and Director of the Arkansas Department of Environmental Quality
What is your current job title?
I am the Director of the Arkansas Department of Environmental Quality (ADEQ).
What's your favorite moment of your career so far?
I grew up an Arkansas Razorback fan and thinking of my career in football terms, I have been an ADEQ franchise player. I have been a trainer and play caller, working as an engineer at the department. Then I got a chance to be a team captain and playmaker as the Deputy Director of the agency. I even got to test the free agent market a couple of times with opportunities to play on national and international corporate teams. Now, I am the head coach as the Director of ADEQ. And that is by far the best experience of my career, getting to coach a team that I have been a part of for the majority of my professional career.
What was your first real job?
I was paid to "color." Yes, that was a real summer job. I colored maps for the United States Army Corps of Engineers.
What is the best management advice you've received?
Start each day with a sense of purpose and end each day with a sense of accomplishment. My mom also gave me some pretty good advice that has impacted my career. She taught me that it is nice to be important, but it is more important to be nice.
Guilty pleasure: what can you not live without?
I cannot live without Sonic and Diet Coke (a Diet Coke from Sonic, even better).
I also reluctantly admit to indulging in an Arkansas creation for more than thirty years — Velveeta and Rotel dip (but only in small doses).
What is your morning ritual?
I wake up, do some yoga followed by silent meditation, then I enjoy a gluten-free breakfast, before doing wind sprints. In other words, I roll out of bed, wrestle on my clothes, have a cup of milk with coffee and sweetener added, try and remember where I last left my cell phone because I have already responded to several text messages, drink a Diet Coke, and rush to my car to make my early-morning meetings.
If Hollywood made a movie of your life, who would you like to see play the lead role?
I would pick Reese Witherspoon. She is blonde, petite, from the South, and most importantly, my husband loves her!